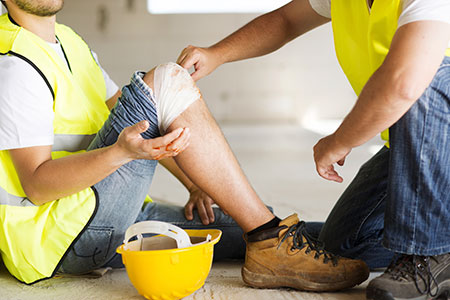 Getting the Compensation You Deserve in Ohio
If you or someone you love was injured or killed because of a car accident, animal attack, medical malpractice or another instance of negligence or wrongdoing, you deserve to be compensated. Medical bills, lost wages and other damages can add up quickly. At the Ohio law office of Joseph A. Kochis Co., L.P.A., we will work hard to obtain payment for you and your family.
Put 30 Years of Ohio Personal Injury Experience on Your Side
Call 216-363-6050216-363-6050 to Schedule a Free Consultation
Anytime someone else's actions lead to a personal injury or wrongful death, they should be held accountable.
We have represented clients who suffered from various situations, including the following:
Car, Truck and Motorcycle Accidents
Premises Liability or Slip-and-fall
Work-Related Injuries
Dog Bites
Nursing Home Negligence
Medical Malpractice
Our attorney will put his experience to work for you if you or a loved one has suffered a wrongful death, loss of limbs, permanent injury, spinal injury, traumatic brain injury, broken bones or neck, back or shoulder injuries.
On Your Side Against the Insurance Companies
It can be tempting to negotiate with the insurance companies on you own, but this can lead to disastrous results. Insurance companies are ultimately not concerned with your well-being. They are worried about their own bottom line.
We have more than three decades of experience negotiating with insurance companies. We know how they will respond to certain arguments, and we will do everything we can to reach a fair settlement on your behalf. However, if they refuse to pay what you deserve, we will take your case to court.