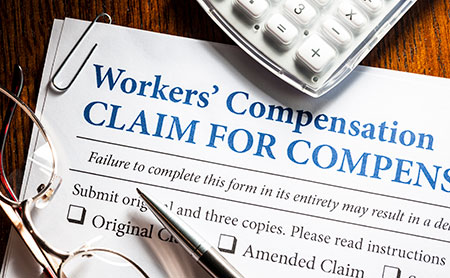 Thorough, Experienced Workers' Comp Representation in Ohio
When you are injured at work, it is fair to expect your employer and their insurance company to pay for the related expenses. Unfortunately, injured employees in Ohio often struggle to get the compensation they deserve.
At the Cleveland law office of Joseph A. Kochis Co., L.P.A., we have 30 years of workers' compensation experience, helping clients get payment for wages, medical expenses and other damages.
We Work for the Compensation You Need
Call 216-363-6050216-363-6050 to Schedule a Free Consultation
Many employees do not know their rights. Our first priority is to help you get the care you need. Did you know that you can select the doctor of your choice? Many employers steer injured workers towards their own doctors. We will make sure that you are allowed to exercise your rights.
We will thoroughly investigate your situation and fight for all of the workers' compensation you deserve.
Depending on the severity of your injury, you may be entitled to the following:
Continuation of Wages
Payment for Medical Expenses
Permanent, Partial or Total Disability Awards
Additional Payment for Employer Violations of Safety Standards
We have many contacts throughout Ohio, and we are able to bring in experts when necessary. Our clients frequently benefit from our vast experience with the Ohio workers' compensation system.
Discover How We Can Help You
If your or someone you care about suffered a wrongful death or job injury, our attorney will put more than three decades of experience on your side.
We represent clients suffering from a wide range of injuries, such as:
Loss of Limbs
Permanent Disabilities
Quadriplegia and Paraplegia From Spinal Injuries
Head Injuries and Traumatic Brain Injuries
Broken Bones
Neck, Back and Shoulder Injuries
Repetitive Stress Injuries